If you are in hurry and take advantage of electronic home appliances to save time without compromising work quality. Besically this post is for those who are often busy at work and always prefer great quality services at home and office as well. The gadgets and home appliances always do our favor whether that is cleaning, making, or relaxing, that's why I prefer appliances at home.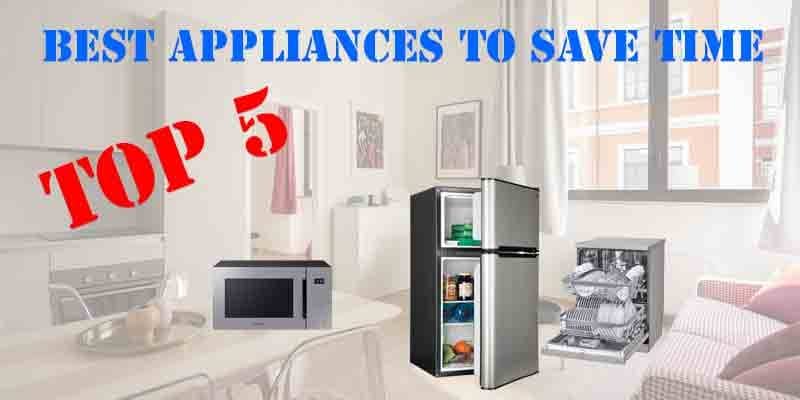 In the past few years, more appliances are grown with newer ideas and well-shaped designs, which does a great job in every sector. Whether in saving electricity bills, great performance, customer support, well-built design, colors, and less price. When we are talking about electronic products especially about appliances a warranty makes our decision to buy them, luckily these appliances that save our time and does a great job come with 1 to 3 years of the warranty period.
Here is the list of Best Appliances To Save Time
Dishwasher –
Washing utensils is a time taking task and it happens daily 2 to 3 times almost in every house. Dishwasher home appliance is the thing where you don't need to clean stainless steel, ceramic utensils. the best dishwasher comes with Wash programs where you can set washing mode according to your need. If you are interested in water-saving then also, via a dishwasher you can because this dishwasher comes with steam wash mode.
Many brands make dishwashers and deliver with different price segments, due to price low to high depending on features, size, and connectivity. The utensils washer has a size code with a name of no. and place, if you are living single then 8 place dishwasher would be your ideal choice. If you live in a family and want to buy a dishwasher, go for 12 to 14 places dishwasher.
The dishwasher is not a trending thing yet, but now many people like easy doing things so this is one of the Best Appliances To Save Time. The dishwasher comes with 2 to 3 years on product and it runs via an electric motor so 0 years warranty on the motor. Here I am listing some best dishwashers to choose from –
LG 14 Place Settings Dishwasher
Voltas Beko 8 Place Table Top Dishwasher
Faber FFSD 6PR 12 Place Dishwasher
IFB Neptune FX Fully Electronic Dishwasher
Robotic Vacuum Cleaner –
Don't like to clean surface and floor mat, or don't have to enough time and want to clean the house exactly clean as a wall. The best robotic vacuum cleaner is for you because it not takes any human hand to clean the surface it does itself. You don't need to worry about anything because it comes with equipped multi-sensors to protect itself from wall, depth, and damages.
The best robotic vacuum cleaner has many advanced features like the Google Assistant and Amazon Alexa voice control, Set Boundary Strips app feature, remote and smartphone connectivity option, multi-modes option, and advanced settings. As the name is work, the robotic name suits it because it is like a robot and works like a robot without any effort. It comes with a li-polymer battery prebuilt and supports an AC adaptor.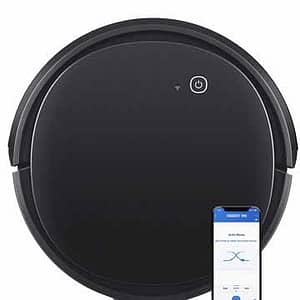 These basically work as a suction pump and has 4 to 6 brushes to clean the surface, in the main time you can change the suction speed setting to clean proper dust. The Best Appliances To Save Time starts from 12000 INR (around 160$ US dollar), depends on versions and models few models support dry & wet and Android, and few have a dry cleaning and only manual features. If you are looking for the Best Appliances To Save Time then easy to go to buy this.
Here is the list of best robotic vacuum cleaners –
Eufy by Anker Robot Vacuum Cleaner
ILIFE V3s Pro Robotic Vacuum Cleaner
Read Also: Best foot massagers under 6000
Read Also: Best Treadmills under 20000
Automatic Washing Machine –
We know the automatic washing machine and it is a necessary home appliance, and now they found almost every home, washing clothes is a messy and time taking process because from our busy schedule often we can not take this action and due to this situation we have to suffer and wear little dirty clothes or have to buy if an emergency meeting. At the home, a super cool automatic washing machine is a must-have home appliance that can save your time and can wash all the clothes like, bed sheets, sofa covers, office dresses, and casual clothes as well.
The cloth washing machine is a super idea to wash all the clothes without wasting time and it indicates after doing the job. Most of the famous brands like Samsung, Whirlpool, LG, Panasonic, IFB, and Onida makes multi-variety automatic washing machine. It depends on your budget which one will you choose. Also, they provide a 2 to 3 years warranty.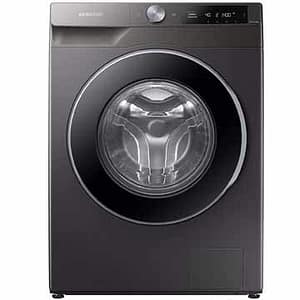 See it is the Best Appliances To Save Time  Please remember before buying a washing machine that works under KG instruction means buying more KG capacity if your family is big otherwise up to 6 KG is enough.
Here is the top automatic washing machine list –
Panasonic 8 Kg 5 Star Fully-Automatic Top Loading Machine
Samsung 6.5 kg Fully-Automatic Washing Machine
LG 7.0 Kg 5 Star Smart Inverter Washing Machine
Whirlpool 9.5 kg Washing Machine
IFB 7 Kg 5 Star Fully-Automatic Front Load Washing Machine
Convection Microwave Oven – 
This is the electric machine which can deliver you a portion of fresh and hot food, in the sense if you are in hurry and you have food of morning in the fridge and want to eat hot food then it is the best choice to get heat food fast. Microwave oven comes with multifunction menus so you can make anything like grilled chicken, bake your cake, biscuits, and anything you want.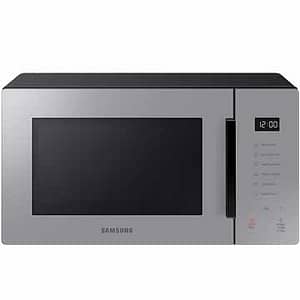 Microwave oven is the Best Appliances To Save Time and comes in a capacity means in a big and small size, so choose according to your needs. Don't confuse solo, grill, and convection microwaves because these three microwave machines are different and you can read this article to understand the fact – Microwave oven article as washing machine Dishwasher and other home appliances LG, Samsung, Whirlpool and other same brands deliver microwave oven in the market.
Here is the list of top convection microwave –
Samsung 28 L Convection Microwave Oven
Panasonic 27L Convection Microwave Oven
LG 28 L Convection Microwave Oven
IFB 30 L Convection Microwave Oven
Whirlpool 30 L Convection Microwave Oven
Refrigerator –
Refrigerator is a most used product in every house and this is a common home appliance these days. Every brand of home appliance makes the fridge and starts from 7 to 8000 INR (107$ US dollars) and the budget depends on the capacity size and features. We even don't realize that a fridge makes our living life very smooth because think again if you don't have a fridge in the kitchen so, how to keep milk, cream, juices fresh for a long time.
With the help of Best Appliances To Save Time like fridge we keep our food fresh, so can we use after some time and we can use a microwave oven to heat the food and save our time to prepare whole food again. Remember one thing always have more liter capacity in fridge selection if your family is big or choose a double door refrigerator.
Here is the list of the best refrigerators –
Most people complaining that these are luxury things and we can live without home appliances like these. Yes, you can but the Best Appliances To Save Time can help to do the job quickly, and in this era of 2021 time is everything. For example, if you are a health enthusiast and getting late to go to the office but don't want to skip breakfast, so the main point is how quickly you eat and reach your office, and a refrigerator will definitely help you in this condition.
Such an above situation same applies to other situations like wash office clothes and how quick you dry the clothes to wear in the morning. It depends on understanding and these home appliances are available to help you out from the daily routine situations.
Read Also: Best treadmill under 25000 INR in India
Read Also: Best Shredders For Home Use Under 5000 Rs
---