Have you ever seen an automatic graphic design software tool free of cost and upgraded versions in a very less price? Don't worry in this review article we are going to expose the Designcap Graphic Design tool Review.
Especially I am a designer and design logos, brochures, visiting cards, posters, and many more related printing and graphic design. I am working on this field since 2013 and never got the automatic Best Graphic Designing Tool where you will find all the templates, logos, icons, diagrams, graphs, and poster designs predesigned and you can customize them and create according to your work.
If you are a blogger ( I am also A Blogger), youtube, Instagram lover, or want to publish a stylish post with a designer poster or image on Facebook, Whatsapp, or any social media platform then the Designcap Graphic Design tool is worship for you.
What They Are?
PearlMountain has concentrated on the innovative work of graphic design tools and software since 2006. They expect to make proficient photo editing and graphic workability available to everybody. FotoJet the most well-known item has a huge number of clients spreading more than 100 nations and regions.
Let's Take a Look on this Tool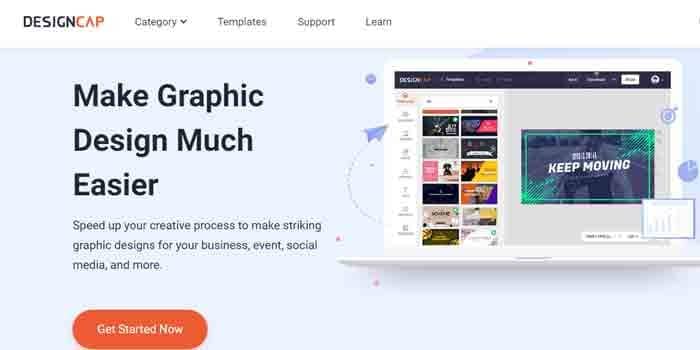 Designcap Graphic Design tool is an online designing tool for every graphic designer, this is the main pros of this software that you don't need to extra space on your drive to install the software or you don't need laptop or desktop to create your design.
Read Also…
This is the best way to create and make your templates via Tab, Smartphones, or laptop. Just you need internet data and you will become a graphic designer. Also, you don't need photoshop or any graphic design software knowledge.
The Designcap Graphic Design tool is an easy to use tool with many templates and designs. The UI is very clear and all the menus visible on the front.
How can Designcap graphic design tool helps you
Countless Templates & Resources – In this Best Graphic Designing Tool various templates available with beautiful design, you don't need to create. These templates are readymade and can choosable from menus with different categories.
If you have any specific image to put on the banner or logo design and in any creativity then surely you can add your image through the upload menu. Most of the images, design, icons, and graphs are available here believe me you don't need to create anything else from outside.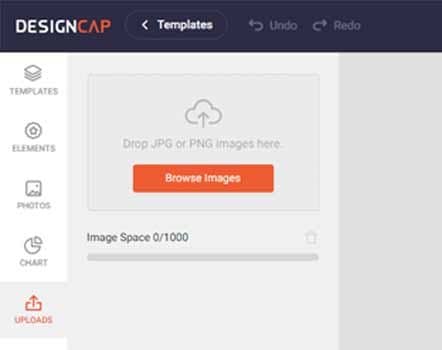 Save Time & Money – 
As I told you, in Designcap Graphic Design tool almost every category templates and subjective graphs with many popup and social icons are predesigned available here. All the things are upgraded and premium so your design will stand out from the crowd.
For any specific software like adobe photoshop takes time to create anything and hereafter seeing the templates and designs many improve thoughts grows in mind, that's why your design will be more effective.
Also, The Best Graphic Designing Tool takes few minutes to create a design, so you can save your time and after upgrading your account everything will be free for you so, just create and download the design without any money.
No need to study – Yes, you don't need to learn anything or specific knowledge to use this Best Graphic Designing Tool for online users, you can design anything for you or clients like a pro. Of course, if you are going to design anything you have to study and keep updated for specific software or tools.
In this online Designcap Graphic Design tool you don't need to spend time studying or know-how software runs. Just go online and search designcap and sign-up, after that create your project and according to costume sizes and fix too.
Multi plans that are right for you – This Designcap Graphic Design tool for graphic designing comes with multi plans, according to your budget you can choose from them. Not the only multi plans can help to choose plans even you according to month and manually you can select plans.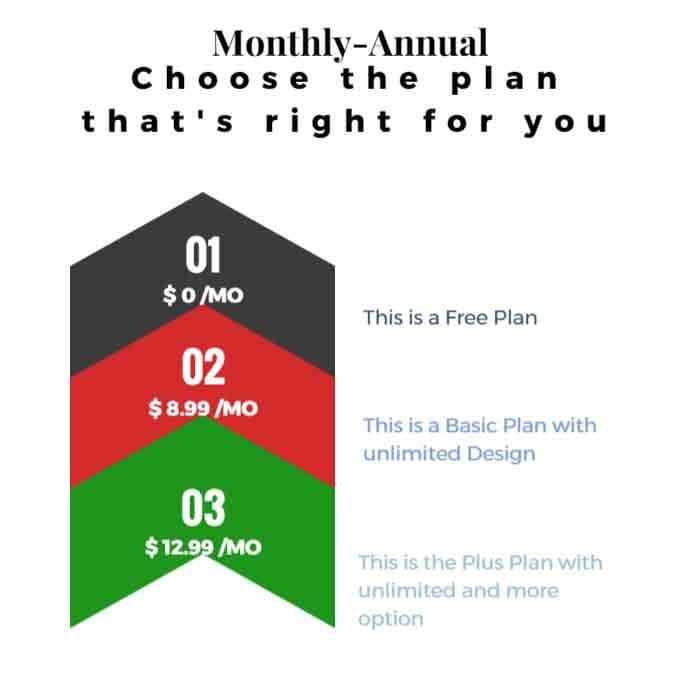 In the free version, you will get
Limited templates
5 image uploads
Limited stock media choices
JPG exports
Save up to 5 designs
In Basic version, You will get
Unlimited templates
Unlimited modules
Unlimited stock icons
100 image uploads
High-res PNG & PDF exports
Save up to 100 designs
In the Plus Plan You Will Get
Unlimited templates
Unlimited modules
Unlimited stock icons
Upload your fonts
High-res PNG & PDF exports
Save up to 1,000 designs
 1,000 image uploads
All the plans are great according to price, if we see the price and features ratio of Designcap Graphic Design tool then surely this is the only one online designing tool that provides us a premium features at a less price. I used it for my graphics and Infogrames with a Facebook page and Instagram posts banner and everyone likes them.
Read Also – Simple ways to make money online
Read Also – How to Secure Your Data
Conclusion of Designcap Graphic Design tool Review
A superb design won't just assistance talk your message out yet will likewise draw more consideration and get incredible outcomes too.
In this era, everyone wants ready to serve projects because of high competition. Whether you are a student, marketing person, shop keeper, freelancer, designer, Youtuber, influencer, or teacher. Everyone needs a designing team and pays them but now you can do your design work yourself.
Yes, the best solution is the Designcap Graphic Design tool for everyone who wants unlimited designs at a cheaper price with very easy to use.
Visit Now –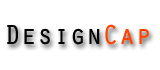 and Enjoy
Thank You 🙂 Have A Nice Day