In this time all the smartphones company launching lots of midrange smartphones and creating confusion for customers, but not now, here I am going to solve your confusion and tell you about honor 8x vs Huawei y9 2019 which one should you buy?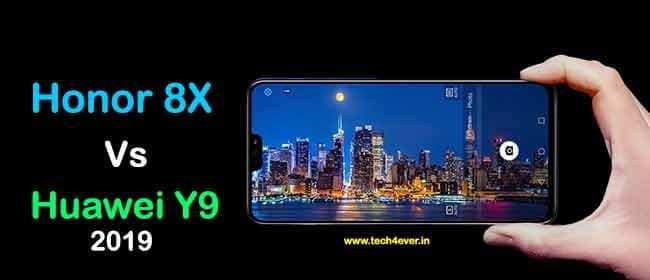 But the most famous smartphone brand  Huawei's sub-brand Honor and Huawei launched their midrange Honor 8X and Huawei y9 2019 with same specs, yes same specs like chipset, Ram, Storage, software and display as well.
In both phones, only 3 things are not the same, built quality, front camera, and the battery capacity. now the main confusion creates in our mind if we are going to buy a new midrange smartphone these days. Which smartphone should I buy? Honor 8X or Huawei Y9 2019
Both phones are similar on the paper in terms of performance because of both smartphones has Hisilicon AI kirin 710 chipset, which performs very well in terms of daily uses and gives you quickly apps opening time and smooth multitasking.
Now Let's talk about the full specifications and take the decision of this honor 8x vs Huawei y9 2019 which one should you buy? Topic.
Honor 8x vs Huawei y9 2019 Design
In terms of Design and Build quality The Honor 8X is the winner, The honor 8X comes with Glass build quality and metal frames. here the Huawei Y9 comes with the plastic body and plastic frames.
The Huawei Y9 2019 is slightly curved from both side edges on the back, which is very comfortable to hold in the hand but the Honor 8X comes with the flat edges design so, if your hand is small then you are going to struggle with the Honor 8X.
In my opinion, The design of Honor 8X is far better than Huawei Y9 2019, Honor 8X smartphone gives you a premium feel and a solid build and you can use it without a back cover because of the multilayer of glass durability.
The Huawei Y9 2019 Comes with a polycarbonate plastic built, which is not premium as much as Honor 8X and also the phone gets easily scratches on the body so, my pic is Honor 8X in terms of Design and build quality.
Honor 8x vs Huawei y9 2019 Display
Both phones inbuilt the same display size 6.3, and you get the small notch that looks very pretty. But the Honor 8X has slightly more baseless design compare to Huawei Y9 2019. The bottom chin is also very less in Honor 8X then Huawei Y9 2019.
The Huawei Y9 and Honor 8X both have the same LCD panel with 2340 x 1080 pixels resolutions which are great and producing very nice and punchy colors. If you are watching movies and streaming Netflix and Amazon prime videos so, both the phone will not disappoint you.
In my opinion, The honor 8X has slightly less bezel with the small bottom chin that's why Honor 8X is my pic in terms of the display.
Read More: Best 4k action camera under 10000 Rs
Read More: Best gimbal for smartphones under 10000 Rs
Honor 8x vs Huawei y9 2019 Camera
You will get the 16MP front-facing camera and f/1.8 20MP+2MP AI dual rear camera on the back in the Honor 8X. Let's talk about Huawei Y9 2019 and here the smartphone packed with the f/2.0 13 MP + 2 MP AI dual rare camera and f/1.8 13 MP + 2 MP for the selfie.
In the back camera section Honor 8X is the clear winner because of the f/1.8 20 MP + 2MP setup but for selfies, you can go for Huawei Y9 2019 because you will get the accurate Bokeh effect for your selfies then Honor 8X. Deffently I am not saying that Honor 8X is bad in terms of the front camera this is also decent enough.
In my opinion, If you love to take selfies with accurate bokeh effect then go for Huawei Y9 2019, but overall in terms of camera performance, the Honor 8X is my choice.
Honor 8x vs Huawei y9 2019 Ram And ROM
The Honor 8X comes with the 3 variant option: 4 GB ram 64 GB storage, 6 GB Ram 64 GB storage and 6GB Ram with 128 GB storage option. Huawei Y9 2019 comes in two variant option: 4GB Ram 64GB storage, and 6GB Ram 128GB storage option.
Honor 8x vs Huawei y9 2019 Performance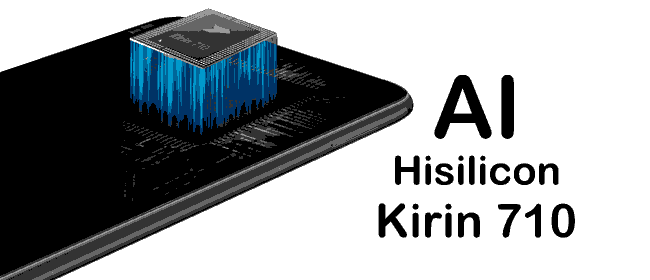 In terms of performance, both the smartphones have 12 nm Hisilicon Kirin AI 710 chipset, and this chipset is equivalent snapdragon 660 in CPU but in terms of gaming snapdragon 660 is better because of Adreno 512 GPU.
Both smartphones support 2.2GHz octa-core clocked speed, which is not underclocked like Realme 2 Pro and Asus Zenfone max pro M2's Snapdragon 660 with 1.8 GHz octa-core processor.
The Kirin 710 comes with mali Mali-G51 MP4 with turbo boost technology which handles all the games in balanced and HD graphics mode and rendering videos speedily so, no issues in both the smartphones in terms of daily uses and also multitasking and gaming.
Honor 8X and Huawei Y9 2019 both mobile are equivalent in terms of performance and you don't disappoint from this AI kirin 710 chipset.
Honor 8x vs Huawei y9 2019 Software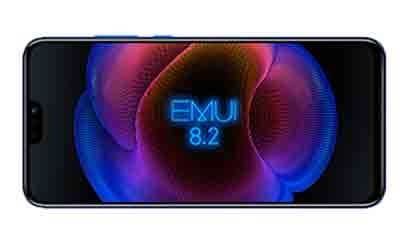 Huawei and Honor give same EMUI skin over Android platform in all the smartphones. Both android smartphone comes with Android 8.1 version out of the box and you will get EMUI 8.2 skin.
The EMUI software is very optimized and gives you a very smooth performance whether multitasking or switching app to app, even you will not notice any lag or glitches.
The best UI in terms of customization gives you plenty of customization options, which is very useful like if you don't like the notch so, you can hide it, changing screen resolutions for saving battery life and more like this.
In terms of updates, both the Android smartphones will get the Pie 9.0 update with EMUI 9.0 and after the update, they will work like charm.
In terms of software, both are the same so, you can consider any for software section.
Honor 8x vs Huawei y9 2019 Battery
Huawei Y9 2019 scores high rating in the battery section because it has 4000 mAH battery. Honor 8X comes with 3750 mAH battery and this is not a big difference in terms of regular uses, but Huawei Y9 2019 gives you 1 hour of more battery backup.
Both the smartphone gives you a whole day of battery backup for medium to heavy uses, but both phones come with a normal USB charging port, which is a bit disappointed in 2018 -2019 and also comes with a normal 5v of charging adaptor.
Honor 8x vs Huawei y9 2019 Pricing
Huawei this is not fair, 15,999 Rs for a Plastic build, same software, and almost same spececifications as Honor 8X but you are taking to us 15,999 Rs for the 4GB Ram variant not fair. and guys in the price segment my final pic is Honor 8X because of the same specifications and software with the great build quality and better back camera and also you get the Honor 8X one thousand cheaper than Huawei Y9 2019 in India.
Honor 8x vs Huawei y9 2019 Verdict
In the verdict section, I will give you a clear result of Honor 8x vs Huawei y9 2019 which one should you buy? topic.
Frankly speaking or writing 😉 so overall performance and build quality and looks differently I will go for Honor 8X because In this smartphone you will get all the premium looks and build with a better bezel-less display.
In all aspect Honor 8X has slightly better than Huawei Y9 2019, and The battery bit better in Huawei Y9 2019 but Honor 8X battery will last long for a whole day so Final pic is Honor 8X.
Buy Honor 8X
Read More: Best smartphone under 12000 Rs in India
Read More: Best Phone under 20000 Rs in India