When you bought your new smartphone you can feel its running fairly fast but after a few months, it's going slow Than you will search How to Speed up the smartphone / Boost your smartphone.
If you are fed up with your smartphone's speed and worry about phone's battery life and suddenly your Android phone heats up, So don't worry Here you will find all the solution to boost your smartphone and make smartphone cool with extra battery life.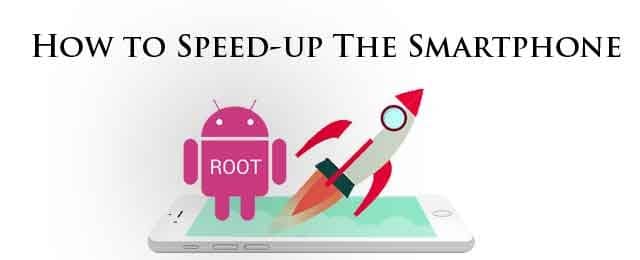 Today's market is full up with high GB of Ram and storage in a smartphone and sure powerful processor but still, you won't spend extra money to buy a premium smartphone and of course, nowadays within 15000 Rs. you can buy a powerful smartphone with big battery and storage with 3 to 4 GB of Ram variant.
Here some major point that can solve your smartphone's speed, battery life, and storage problem too. These few steps will boost your smartphone and surely you would love to do that.
Here a few things to do with your smartphone that can help to increase speed, so let's come to the point that how to boost your smartphone?
⇓
Download interrupted files
Uninstall Unwanted Apps
System Updates
Widget and Animations
Ram Management
Reboot Smartphone
Developer Option
Factory Reset
Last: Rooting
Read before doing these above steps
 ⇓
Download interrupted files –
When you download files like songs, videos, documents, and anything else and some regions they are not downloaded properly that's called interrupted files and they are useless without any sense. So go to your file manager and check that files and delete you will get more space in internal memory and speed as well.
Uninstall Unwanted Apps –
If you have downloaded apps that you are not using so uninstall those apps because apps are using more space of your internal storage because they updated time to time according to releasing of updates and take extra space, so uninstall unwanted installed apps that you are not using and this method also helps to speed up the smartphone.
System Updates –
Go to your phone setting than about phone and click update panel if the system has any update then download it after downloading it will ask for the update and reboot your system, Let's update and reboot. This is the most important factor to improve smartphones life.
Widget and Animations –
If you are applying more widgets on phones display that will also take more Ram, so disable widgets that you enable on your smartphone's screen after this just check if launcher's animations enable so disable that because animation effect also slows your smartphone's speed this will boost your smartphone.
Ram Management –
In every use, you can clear your recent open apps that free up your phone's Ram from that you will get extra speed on your smartphone because free Ram boost your smartphone's speed to go to phone's navigation key and tap on recent icon and clear all the apps that you are not using right now. and you will see your smartphone's speed is increasing.
Reboot Smartphone –
You can reboot your phone before sleep that automatically killed background process, this is also a helpful step to speed up the smartphone because many apps running in the background with the cache.
Here press your power button and tap on reboot option that will automatically clear cache and background running apps that will boost your smartphone's speed.
Developer Option –
If you don't know about developer option so go to settings > about phone > build number > tap on build number for 7 times and pop up comes with you are now developer no need to tap.
Then go to developer option in settings and you can manage some settings according to you like window animation scale and transition animation and you will find by default 1x so fix it by 0.5x. And you will see your mobile window open and close quickly, That helps to speed up the smartphone.
Factory Reset –
The factory reset is another best option to increase the speed of any smartphone, Go to settings > privacy> factory data reset.
Remembers one thing In this process your smartphones all the data will wipe so backup all the important data then do this. That is the best option to speed p the smartphone.
Last: Rooting –
Note: "Rooting will void your smartphone warranty" Rooting is for power users because if you will not follow proper steps so your phone may be bricked or dead.
The root is that method which is allowed to do anything fresh to boost your smartphone like install new lite Rom, uninstall system apps, you can clean your smartphone in a proper way and install the fresh OS.
If you are want to root and enough confidence that you can do it so go to below link and root:-
iRoot
iRoot is One of the best and very easy ways of rooting your smartphone ( Android), Just click on the above link and you can easily root your Android Smartphone via this software and please follow their instructions.
Also, You can Check this for more information and more easy way to find new Android smartphone Rooting Softwares:⇓
7 Best Android Root Software with or without Computer⇐Click on This
Rooting method is depends on smartphone's brand, That is not same as another brand so be care full and this method is the last method because it can damage your smartphone and void your smartphone's warranty.

Want to Know –  How to root your android smartphone 
Read More: Full-screen phones under 20000 Rs.
Read More: Best Battery smartphones in India
Conclusion – 
These methods are the best way to boost your smartphone speed if you are really searching for How to Speed-up The Smartphone topic. and please if you are new in this smartphone mania sector 😆 so don't try the last step. because the rooting of a smartphone is not that easy process.
If you really want to root and you have not enough knowledge about this so please click on the above link and try the best software for rooting your smartphone easily.
If you have any questions about this you can feel free to ask just comment below ↓