In terms of without spending money, who can give a better result in the partition software section? I will recommend MiniTool Partition Wizard Free, which can manage all the partition processes easily.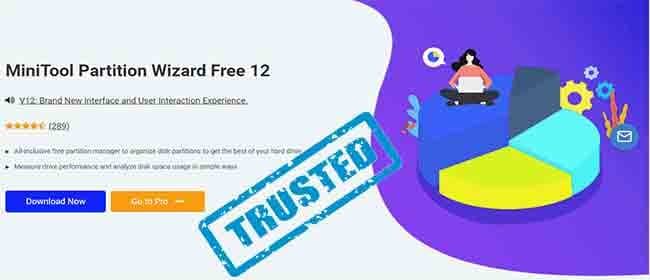 MiniTool Partition Wizard Free is a powerful disk partition management software. Which can manage disk partition for windows users and, which will perform many unfamiliar tasks on hard drives and partitions?
Just think about it for a free version Partition Wizard can do these all the things which are premium and almost your purpose will solve with this ↓
copy, wipe, Move/Resize/Extend Partition
Delete/Create and Format Partition
Convert FAT to NTFS
Check filing system in Windows
In my uses, it is one of the satisfactory partition equipment and it comes in three variants,
Free For Lifetime
Pro (1 Year Subscription) 1 Licence for 1 PC
Pro Ultimate (Lifetime Uses) 1 Licence for 3 PC I have used the free version, and despite there are seasoned facets that I'd like to see in the free version, it is now not something that would forestall me from the use of it. It performs nicely even for massive disks, I've in no way had a problem with the partitioning.
The MiniTool Partition Wizard software & File supports are ↓
Windows 7, 8.1/8, 10                           
Windows Vista, XP
Supported File Systems
FAT12/16/32
NTFS
exFAT
Ext2/3/4
Also, many storage devices are compatible with this software, the list mentioned below ↓
SSD
HD
HDD
External Hard drive
SD card
USB Flash drive
Hardware RAID
Dynamic disk
The primary point is 30-day money-back in guarantee and 7×24 hour Technical Support. If you buy a premium level of this partition software and facing any issues, just call the technical team they will fully support. If not satisfied after this, you can claim your money back.
Easy to Download process of MiniTool Partition Wizard Free
Just go to MiniTool partition wizard download URL from the given hyperlink beneath in this submit and download the freeware wait for two to three minutes is will download automatically, after you can see the file in downloaded section deploy it on your PC it will take the time up to two to three minutes.
Read More
iSeePassword Windows Password Recovery Pro Review
Best whiteboard animation video software 
Launch the software and you will see the interface, which is very handy to use ↓
easy-to-use functions
After launch the MiniTool Partition Wizard Free software program you will see the whole disk panel with full important points of sizes and with the wealthy facets and effortlessly handy options. See the Below furnished the photograph for greater details.
As you see below picture all the disk houses and every detail shown on this Free Partition Manager Software. Many picks are handy in the menu area on the left and topsides.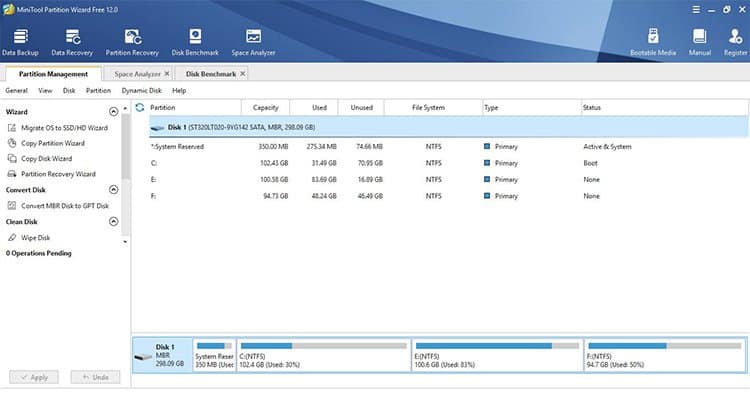 The MiniTool provides partition software services since 2009 and the continuous upgrading free partition wizard software versions from V4.0 (22 July 2009) to V12 (1 April 2020). That is the Latest Upgrade and more feature-rich.
Even in older versions, the user interface is not that easy to use as this newer version, with all the settings and menus in front of one panel with Data backup, Data Recovery, Partition Recovery, Disk benchmark, space analyzer and so on features.
As you know about Data backup and recovery options but the Disk benchmark feature seems too amazing when I have used this. It shows everything off your drive, what is transfer speed, transfer size with queue sequence and random mode, and thread number.
Mainly the main feature of disk benchmarking is to know about reading and write speed of your disk like if you have SSD and HDD drive both in your PC then just start the benchmarking with the help of MiniTool Partition Wizard Free software and get every detail.   See below image↓
Disk Management – In the Disk partition section, you can do all the things related to partition and management like if you want to merge two partition disk into one then absolutely it will be done in one click without losing any data.
You can create a new disk, extend, move, split, resize, wipe, align, format, and convert NTFC to FAT and many more options to do. For the free of price, it can unbeatable a normal home user can do all the things even more than they want.
Migrate OS to SSD/HD – I think this is the super cool feature to move the OS to another SSD or disk without losing anything. Everyone needs OS and if you are using the old drive or your drive filling fast and computer speed has affected.
Don't need to worry just go to this MiniTool Partition Wizard Free software application and choose to migrate OS to SSD/HD option and move your OS to new SSD without losing your Data and enjoy the speed of booting windows and other main applications.
If you are afraid and want to know the best tutorial, how to migrate OS to SSD then Click on question mark blue link you will get tutorial from the official site of this MiniTool Software. See image below↓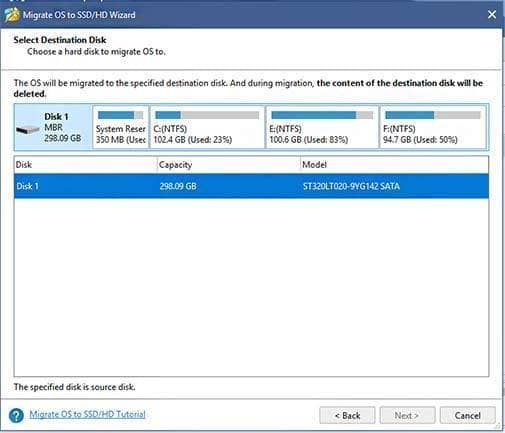 Disk/Partition conversion – From this option, you can do all the things related ↓
Convert↓
GPT Disk to MBR Disk
Dynamic Disk to Basic Disk
MBR Disk to GPT Disk
NTFS to FAT
FAT to NTFS
Set Active/Inactive, Partition as Logical, Partition as Primary
Initialize to GPT Disk
Initialize to MBR Disk
Initially, you can do your main purpose from this partition software and solve your query related partition. When you are searching for the best-trusted Partition Wizard software then I recommend this MiniTool partition wizard free V12.
Conclusion –
MiniTool Partition Wizard Free software system could be nice all-in-one equipment for taking care of home windows computers with easy functioning results. it plays the majority of the very important activities.
A simple Google search can tell you that there are tonnes of tools out there that work for partition management. however, MiniTool is a heap over that.
MiniTool is out there for gratis with restricted options, however, there's a professional version out there if you want to urge advanced options. For that, You have to spend USD 129 for a lifetime 3PCs license.
I know I mentioned this above but this is such an advantage of all you people because a software experience depends on easy to use menus and functions and in this MiniTool Partition Wizard Free software you will get all the functions in one panel with just after software launched.

Thank you 😎 have a pleasing day
Read Also
AOMEI Partition Assistant Standard Review