YouTube allows you to save and simply download recordings so that you can watch them later. There are a variety of methods for How to download YouTube videos in 1 minute and watch a video from your phone's local storage after some time, so keep reading to learn more. YouTube is arguably the most well-known video web-based application on the planet. Many people use this app to learn new things that they can use in their daily lives.
There are instances when you have a bad connection or your internet speed is too slow, preventing you from properly streaming videos. YouTube allows you to achieve this by allowing you to download and store videos within the app to watch later. There are other techniques to save a video to your phone's internal memory as well, so keep reading and learning more.
How to download YouTube videos in 1 minute
1st method:
On YouTube, there are two methods for downloading videos. Both procedures are straightforward. Simply open the app and select a video to download for offline viewing. The software does not allow you to save a video to your phone's local storage, but there are alternative options.
When you open a video in the YouTube app, you'll see a download option directly below it. All you have to do now is hit on the Download button, and the download will begin. Users may access all of their downloaded videos in YouTube's library section and watch them without having to connect to the internet. Alternatively, you can just tap on the three-dot icon on the right side of the video when the app displays the video results. You'll see the same download option if you tap on it.
2nd method:
The 2nd option is a screen recording, and this is the best and simple way to put the YouTube or any other platform content easily in your internal memory and can access anytime and anywhere. Every smartphone comes with prebuild screen recording feature, whether that is visible in the toggle section or have to on this feature from settings. It depends on various brand's smartphones.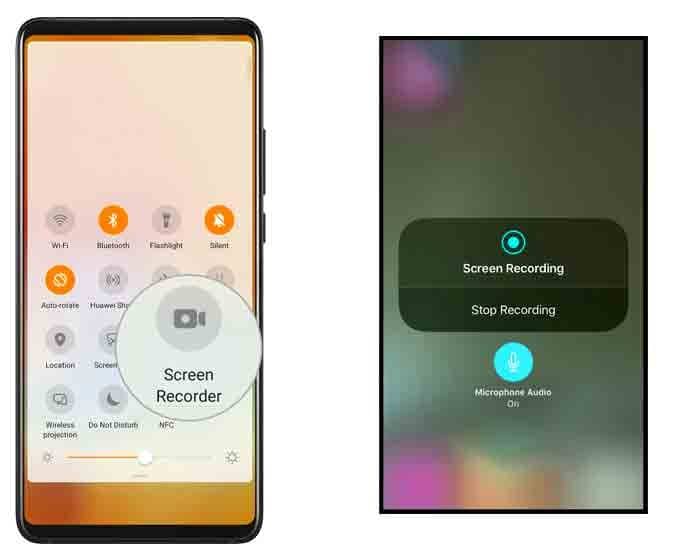 Just you have to on the screen recording option and play the YouTube, Facebook video or Instagram it will record automatically and the clip saves in your local folder. With the respect please you can watch these videos only, don't steal and publish without taking permission from the content owner, it is an illegal and crime they can send you a copyright claim too.
3rd method:
Those who want to save YouTube videos to their phone's local storage can accomplish it with the help of a third-party app. TubeMate Video Downloader is an example of an app that isn't available on the Play Store. Users can go to the official website and download the app from there. Just search on the internet TubeMate Video Downloader and you will find the website and download the path of the application.
Users can download clips from sites such as Youtube, Instagram, Facebook, or others with this application-based software. After installation simply needs to go to TubeMate Video Downloader and open the app. After that, all you have to do is find the YouTube video you want to save and copy-paste the URL into the TubeMate app search window. Even you can directly access the YouTube platform from this application.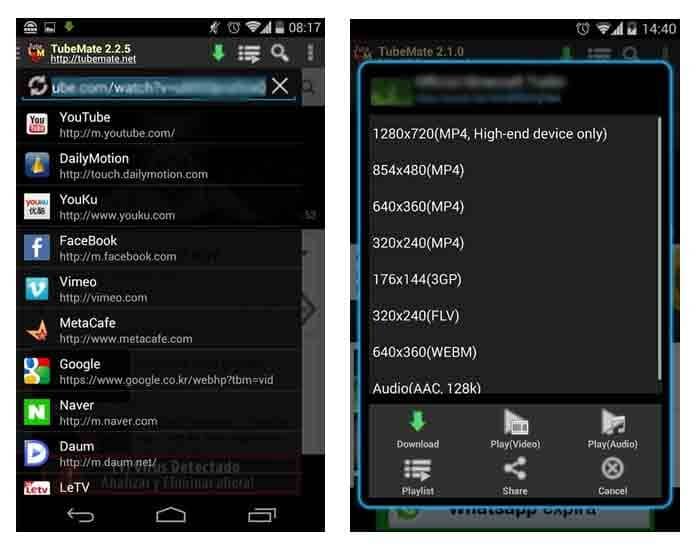 The best app for downloading YouTube videos allows downloading video songs in the MP3 format just select to MP3 option and install the MP3 format converter from the Play store.
The app will then show your video and provide a download option. You have the option to download the video in any size you like. If you can't find the video in your phone's gallery, go to the settings menu and select "Download path." everything is very simple just see the simple options and find anything from settings and features.
4th method:
It is possible to download a YouTube video without installing an app by pasting the video URL into an online web page and hitting the download button. a website called "en.savefrom.net" exists Simply go to the website and add the YouTube URL that you wish to download to the phone's local storage. You can also alter the download video's resolution using this website.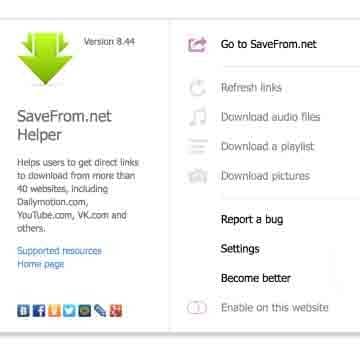 Once you've entered the video's URL, all you have to do is click the download option to have it saved to your gallery. Using this approach, you'll be able to use desktop and mobile devices simultaneously.
Final Words about How to download YouTube videos
See If you are want to know about download free YouTube videos then this is the article with 4 free methods of YouTube videos downloading, but please don't miss the use of tricks. These are the trick of downloading online platform videos free of cost for watching later not for reuse. It course ban your YouTube channel account if you reupload the other content owner videos. These are the simple methods to download YouTube videos on your smartphone. Wish me good luck and keep reading to know more tricks like this.
Thank You 🙂
Read Also:  Best sites To Download PC Games Free
Read Also: Top 10 best Freelancing Website in India