Best Electric Toothbrushes under 1000 Rs – A Comprehensive Guide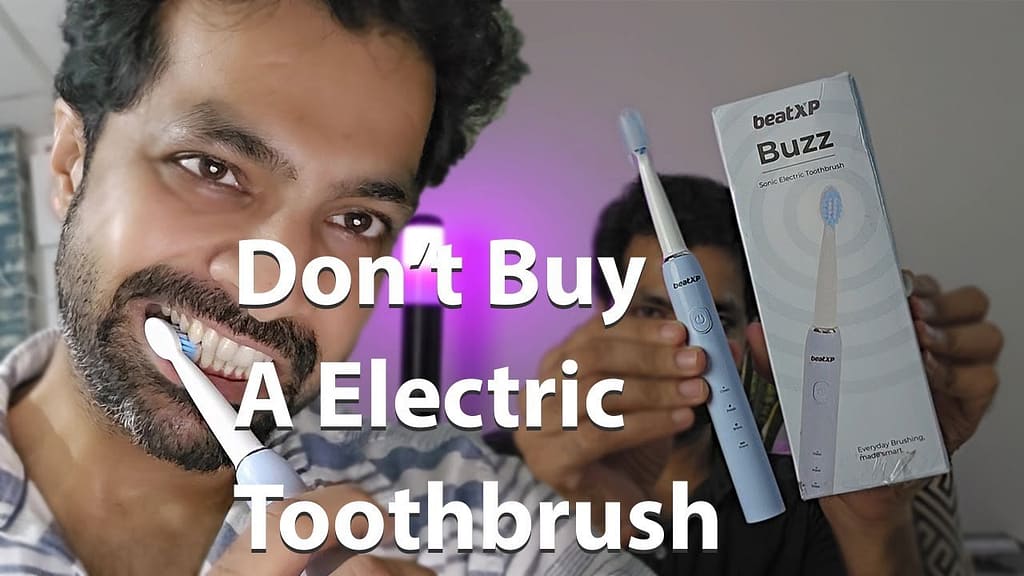 In today's fast-paced world, maintaining oral hygiene is essential. An electric toothbrush can significantly improve your daily routine, and you don't have to spend a fortune to achieve that. In this article, we'll explore the best electric toothbrushes under 1000 Rs, including renowned brands like Oral B, Oraimo, Caresmith, Mi, Colgate, and Philips One. These toothbrushes blend affordability, functionality, and innovation, ensuring you maintain top-notch oral health without breaking the bank.
The Oral B Pro Expert Electric Toothbrush is a go-to option for adults seeking an affordable yet reliable solution. It operates on batteries and features replaceable brush heads, making it cost-effective. The Pro Expert ensures a thorough and comfortable brushing experience, making it a budget-friendly choice.
Oraimo Electric Toothbrush for Adults is a rechargeable gem equipped with 8 Dupont brushes, ensuring a deep and practical clean. Its sleek design and powerful performance have made it a favorite among users. With multiple brushing modes and a long-lasting battery, Oraimo sets a high standard for affordable electric toothbrushes.
Go for it guys because the Oraimo provides ultra-long battery life in this electric toothbrush. that's why it comes in top under the best electric toothbrushes under 1000 Rs list.
For those who demand more from their electric toothbrush, the Caresmith Spark is an ideal choice. Boasting six different operating modes and an impressive 40,000 vibrations per minute, it ensures a thorough clean. The Spark is perfect for those who value customization and precision in their oral care routine.
The Mi Rechargeable Electric Toothbrush T100 is an economical option that doesn't compromise on quality. With two brushing modes and IPX7 waterproofing, it's built to last. This toothbrush offers a remarkable 30 days of usage on a single charge, making it an excellent choice for frequent travelers.
You know the Mi brand provides many electronic products with great build quality and deserves more sales, if you like white color products then this one is the great sonic toothbrush under the best electric toothbrushes under 1000 Rs list and want to buy a good electric power brush for you family, then go for it. 
Colgate, a trusted name in oral care, delivers with the ProClinical 150 Charcoal Sonic Battery Powered Electric Toothbrush. This toothbrush combines the benefits of charcoal-infused bristles and a replaceable brush head, ensuring a clean and fresh feeling after every use.
This comes under the top best electric toothbrushes under 1000 Rs with great design and looks and also the battery life is extremely great. You can buy it for your mother, wife, father, and son and of course for yourself as well.
The Philips One Electric Toothbrush, the top choice among dentists, stands out for a reason. With advanced sonic technology, it provides a powerful and efficient clean. It's designed for those who seek the best in oral care and are willing to invest a bit more for superior quality.
If you are keen to know the best electric toothbrushes under 1000 Rs list and want to buy a good electric power brush for your family, then go for it. 
Selecting the Right Electric Toothbrush
Choosing the perfect electric toothbrush can be overwhelming with the plethora of options available. Consider the following factors when making your decision:
1. Brushing Modes
Different toothbrushes offer various brushing modes. Please select one that aligns with your specific oral care needs, whether sensitive teeth, gum massage, or deep cleaning.
2. Battery Life
Think about the battery life of the toothbrush. If you're a frequent traveler, a longer battery life might be more convenient.
3. Replacement Brush Heads
Many electric toothbrushes offer replaceable brush heads. This feature ensures hygiene and saves you money in the long run.
4. Waterproofing
If you prefer to brush your teeth in the shower or have concerns about water exposure, look for a toothbrush with a high level of waterproofing, such as an IPX7 rating.
5. Budget
Stay within your budget while considering all the features you need. Fortunately, you can find high-quality best electric toothbrushes under 1000 Rs.
In Conclusion
Maintaining your oral health doesn't have to be costly. The best electric toothbrushes under 1000 Rs offer an affordable and effective way to keep your teeth and gums in excellent condition. Whether you opt for the Oral B Pro Expert, Oraimo, Caresmith Spark, Mi T100, Colgate ProClinical 150, or Philips One, you can trust that you're investing in a reliable and budget-friendly oral care solution.
So, make the switch today and experience the benefits of a superior electric toothbrush without exceeding your budget. With any of these options, you'll be well on your way to a brighter and healthier smile.
Read also: alkaline water purifiers, normal RO systems
Read Also: Best Cordless Vacuum Cleaner Under 7000 Rs